Professional Bio
Jay Czar joined the New Mexico Mortgage Finance Authority (MFA) in May 2006 as Executive Director. He oversees all the programmatic, operational and financial workings of the organization. Under Czar's leadership, MFA manages more than $450 million in federal, state and in-house programmatic assets and an additional $2.6 billion in financial assets. The organization is responsible for 20 affordable housing-related programs including affordable housing construction, down payment assistance, homelessness prevention and assistance, housing rehabilitation and energy efficiency upgrades.

Before joining MFA, Czar was the Vice President of Marketing and Government Affairs for Lovelace Health Systems. Prior to that, he had a distinguished 27-year career with the City of Albuquerque culminating in the city's top position as Chief Administrative Officer.

Czar attended the University of New Mexico where he earned a bachelor's degree in psychology. He received a Masters of Business Administration degree from New Mexico Highlands University. Czar also attended Harvard University's John F. Kennedy School of Government program for Senior Executives in State and Local Government.

Czar is a past-president and member of the Albuquerque International Balloon Fiesta Board of Directors. He is also a member of the New Mexico Mutual Board of Directors and an advisory member of the New Mexico Finance Authority's LLC.

Company Info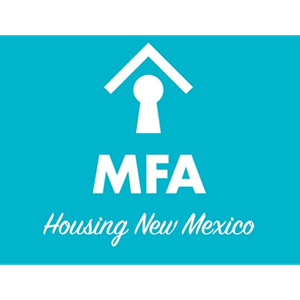 MFA
344 4th Street SW
Albuquerque, NM 87102
United States
(505) 843-6880
http://www.housingnm.org