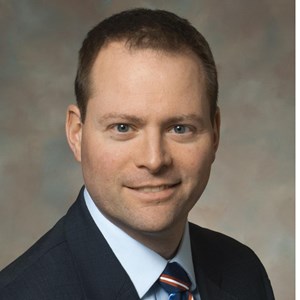 Jim Wilson
Director, Political Affairs
Professional Bio
Jim Wilson, Ph.D., was appointed Director of Political Affairs this past August.

In this position, Wilson directs the NAA Political Action Committee (NAAPAC) and Advocacy365, NAA's grassroots initiative. NAA sat down with Wilson to learn more about his plans to enhance NAA's political and grassroots power.

I was with the American Medical Association (AMA) for nearly 11 years. My primary role was to run political and grassroots training programs for AMA members who want to be more effective advocates for their profession.

Some of these programs were geared toward producing better grassroots advocates who can communicate more effectively with their elected officials. I also ran AMA's campaign schools for physicians who wanted to take a further step and seek public office themselves. There are currently three dozen graduates of the programs in public office across the country, including five in Congress. I know of at least two more who will likely win election to state office in the fall. I hope that there will be opportunities to provide similar training to NAA members. Every organization and industry wants to have their voice heard by elected officials. Having one of your own elected to office ensures that at least one person has heard you and, more important, that they can share your story with their colleagues.

Before the AMA, I spent nearly five years at the Federal Election Commission (FEC), which oversees campaign finance law for U.S. Federal candidates (Presidential, U.S. Senate and House) and the parties and PACs, such as NAAPAC (NAA's Political Action Committee), that work to elect those candidates. I helped people working on those committees understand the law so that they could spend more time on the campaign trail and less time worrying about regulations. I look forward to becoming a resource in the same way for affiliates across the country, so that we can continue to grow our NAAPAC.
---