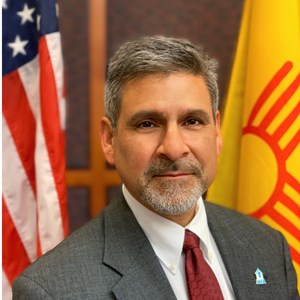 Professional Bio
Hernandez came to MFA 27 years ago as a management trainee. He has held a variety of positions across the organization including homeownership manager, community development director and the director of program administration. Most recently, Hernandez served as the deputy director of programs.
"There is no one who understands MFA and its mission better than Izzy," said MFA Board Chair Angel Reyes. "And as a life-long New Mexican, he has first-hand knowledge of the unique housing needs and challenges in communities across the state. The MFA board is confident that Izzy will continue the important work MFA does and expand its reach to provide affordable housing to even more families."

While building his career at MFA, Hernandez served in the Army National Guard where he commanded at the brigade level. He had two deployments and retired from the National Guard as a colonel in 2016 after 32 years of service.

"I am fortunate to serve an organization that plays such a vital social and economic role in the well-being of our communities," Hernandez said. "I look forward to working with our dedicated MFA team, our partners and stakeholders across the state as we continue to provide affordable housing opportunities to all New Mexicans."

MFA is a quasi-governmental entity created in 1975 to provide financing for housing and other related services for low- and moderate-income New Mexicans. The organization served more than 19,500 New Mexico households in 2019 through 30 affordable housing-related programs that include rental assistance, affordable housing construction, down payment assistance, homelessness prevention, emergency shelter, housing rehabilitation and energy efficiency upgrades. MFA manages $4 billion in assets and more than $527 million in annual production. MFA is self-supporting and receives no operational money from the State of New Mexico.
Company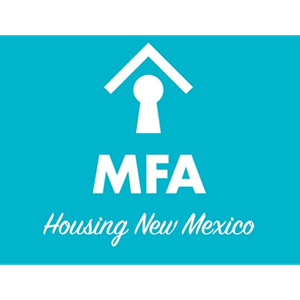 MFA
344 4th Street SW
Albuquerque, NM 87102
United States
(505) 767-2263
http://www.housingnm.org
---