2019 Poster Contest
Date posted
January 16, 2019
The Poster Contest is open to all children (Pre-K to 12th grade) living in a member community. We have 15 sponsorships and awards available. There will be one winner for each age group plus a People's Choice. Winner receives acknowledgement,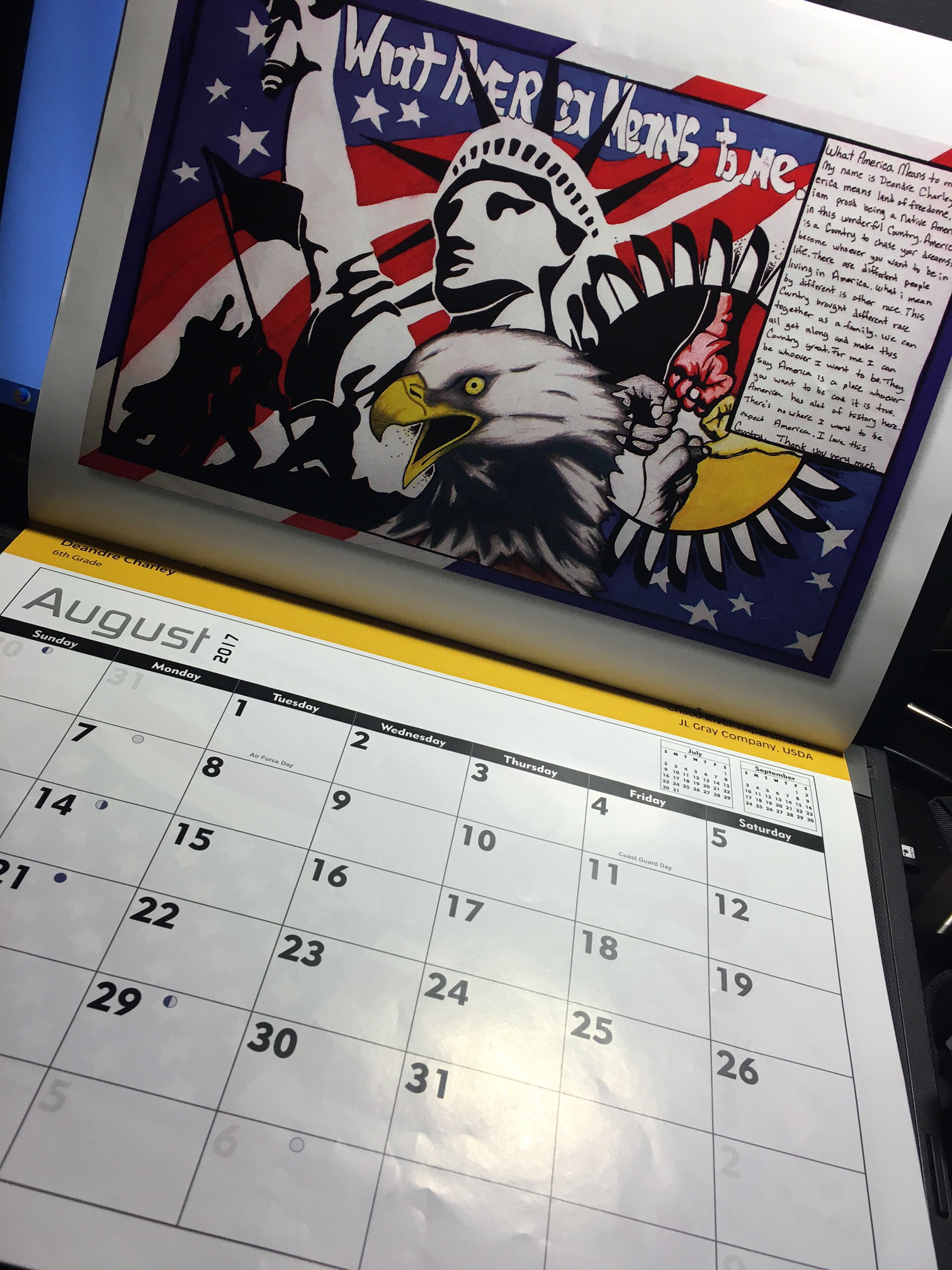 his/her winning poster framed and featured in a print calendar, and a $250 gift card.
Community Managers
The 2019 contest was designed for all participants to describe:
Love, Peace, and Happy Nests!
Click here to download poster contest sheet
Each year, members are invited to throw a Pizza/Poster Party for their younger residents at their property. Art supplies and pizza are provided and the residents really get their creative juices flowing. Each participant is then entered into the Poster Contest for a chance to win a $250 prize and then also be entered into the People's Choice Award of an additional $250. Judges will decide a winner in each category of Pre-K through 12th grade. The winning posters are put in 14 month calender for 2020.
INSTRUCTIONS ON HOSTING A POSTER CONTEST AT YOUR COMMUNITY.
Sponsors
SECURE YOUR COMPANY'S LOGO ON THE 2019 CALENDAR WITH A $500 SPONSORSHIP.
People's Choice Award
All winning posters will be displayed throughout the Conference area. Make sure to cast your ballot for your favorite poster to win the People's Choice Award that will be announced on Friday.
Judges will be looking for creativity, color, originality, and artistic ability - all mediums are encouraged.
2018 Winners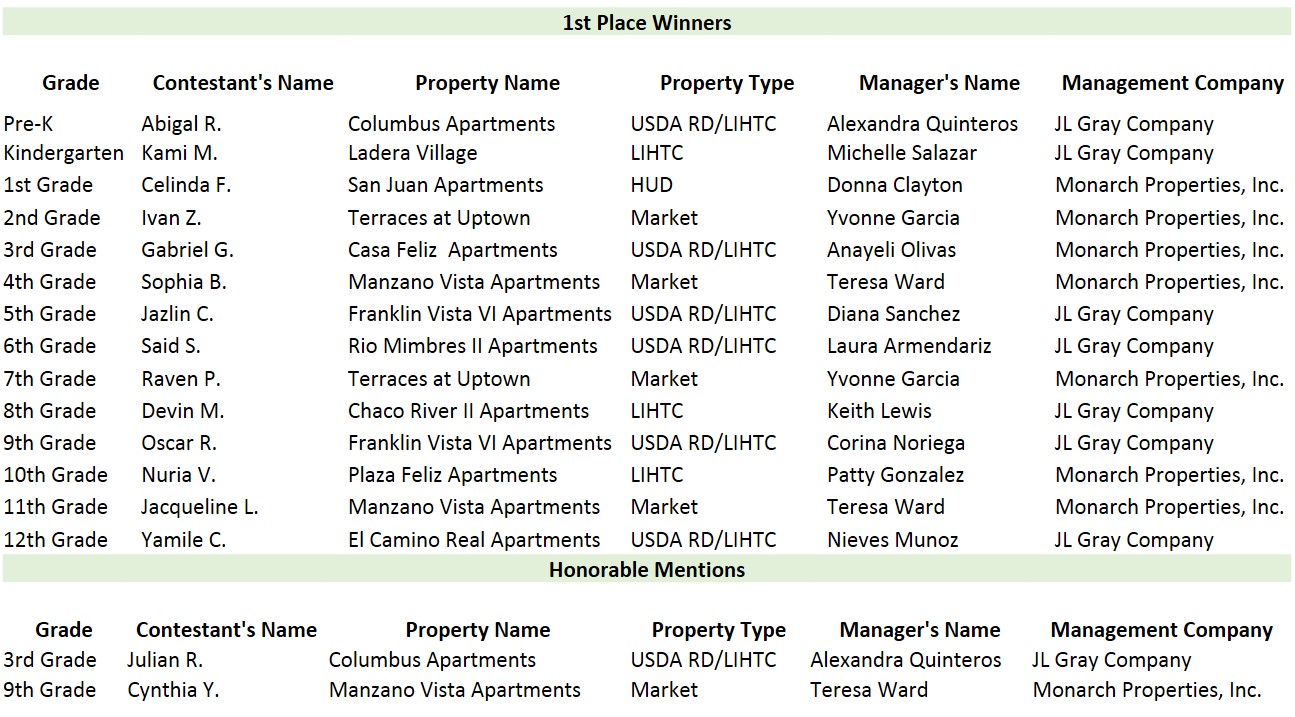 Instructions on how to have a successful poster contest party at your property are below:
Poster Contest Information
Materiales para el concurso de pòsters

For more information, contact:
Chris Stanley
Monarch Properties, Inc.
Cstanley@monarchnm.com
(505) 260-4800 x102